The Classroom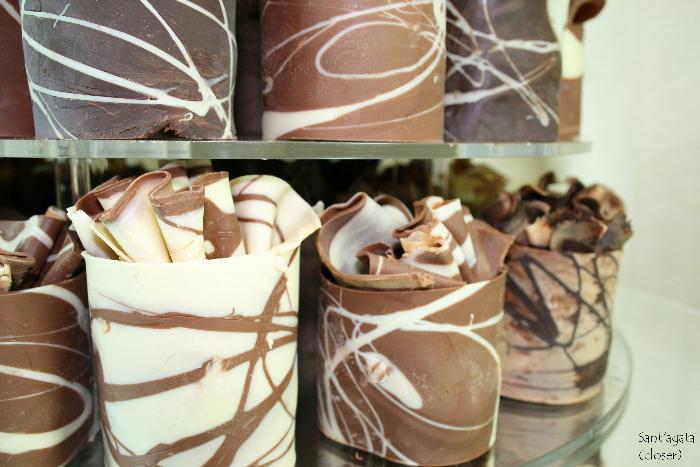 Chocolate and Pâtisserie masterclasses at CAVC
Chocolate and Pâtisserie masterclasses with an award-winning chef at Cardiff and Vale College
Calling all chocoholics and dessert lovers – Cardiff and Vale College's landmark restaurant, The Classroom, is offering an exclusive opportunity to spend a day training under one of the finest pâtisserie chefs in the UK.
The perfect Christmas gift for the foodie in your life, or just a treat for yourself, the masterclasses feature a dedicated six-hour course to help you achieve the perfect dessert. It will also include a light lunch at the The Classroom restaurant, perched atop the College's landmark £45m City Centre Campus with views across Cardiff.
The masterclasses include an introduction to chocolate and chocolate-making, how to create a mouth-watering Valentine chocolate cake, a macaron masterclass and a class on Valrhona Chocolate and raspberry plated dessert – a real showpiece dessert for a dinner party or any special occasion. They will be held by Massimo Bishop-Scotti, multi-award winning head of contemporary cake design service Zucchero Pâtisserie.
Passionate about the highest-quality ingredients, sophisticated flavour combinations and the contemporary and cutting edge, Massimo has worked with five-star chefs in multi-Michelin star and five star restaurants. These include The Savoy and The Aubergine for Gordon Ramsay. He has created bespoke dessert recipes for Sir Elton John, Sir Michael Parkinson and the government of New Zealand as well as supplying M&S and Harrods.
If you want to wow dinner guests, treat someone special or simply learn how to create consummate chocolate confections visit www.cavc.ac.uk/masterclasses to book. The masterclasses are limited to 12 spaces per day to ensure a personal experience so book soon to avoid disappointment.
23rd January 2016
Introduction to Chocolate, 10am-4pm
30th January 2016
Valentines Chocolate Cake, 10am-4pm
20th February
Macaron Masterclass, 10am-4pm
5th March 2016
Valrhona Chocolate and raspberry plated dessert, 10am-4pm
All masterclasses cost £120 per person, will be held in modern European restaurant, The Classroom, and include a light lunch. Visit www.cavc.ac.uk/masterclasses to book a place but hurry – space is limited!
The Classroom
The Classroom is a unique restaurant open for lunch, dinner and special events.
Lunch
Tuesday to Saturday 12 noon till 2pm (term time only)
Dinner
Thursday to Saturday 6pm till 9pm last order (term time only)
Make A Reservation